Catherine Tucker • Managing Attorney
RESOLVE New England (Board of Directors)
American Bar Association's Assisted Reproductive Technologies Committee (Executive Council)
American Society for Reproductive Medicine's Legal Professional Group
New England Fertility Society
New Hampshire Bar Association's Family Law Section
National LGBT Bar Association | Family Law Institute
American College of Assisted Reproduction and Adoption Lawyers
Divorce Cases Involving Surrogacy Rest on Unsettled Law, New Hampshire Bar News
New Hampshire's Revised Surrogacy Law Eliminates Discrimination Against LGBTQ Community, Bar Talk
Abandoned Embryos: The Dilemma of Eternal Storage, New Hampshire Bar Journal
Surrogacy in New Hampshire: Another Good Option for Gay Dads-To-Be, The Handsome Father
Gestational Surrogacy Legal Considerations for Intended Parents, Parents Via Egg Donation
Biological Assets: The Basics of Reproductive Estate Planning, New Hampshire Bar News
Three Things You May Not Know About Reciprocal IVF, RESOLVE New England Newsletter
What You Need to Know About Written Agreements When Using a Known Egg Donor, RESOLVE New England
Citizenship and Cross-Border Egg Donation: What Every Prospective Parent Needs to Know, Parents Via Egg Donation
Embryo Disposition Options & Legal Considerations, RESOLVE New England Newsletter
Infertility and Employee Rights: A Complex Legal Landscape, New Hampshire Bar News
Ethical and Legal Issues Arising from the Informed Consent Process in Fertility Treatments, American Bar Association
What Every Family Law Practitioner Needs to Know About Assisted Reproductive Technology, New Hampshire Bar News
Roundtable: HIPAA, Ethics, and Third-party Assisted Reproductive Technology. American Society for Reproductive Medicine
Moderator: U.S. ART Legislative Update and Advocacy Tips.  American Bar Association Section of Family Law
Donor Conception Connect & Learn Seminar.  Resolve New England
New Hampshire Family Law Webinar. Gay & Lesbian Advocates & Defenders/AAARTA
Donor Sperm Workshop. Resolve New England Fertility Treatment, Donor Choices and Adoption Conference
Donor Conception: Practice and Legal Issues Workshop. Resolve New England Fertility Treatment, Donor Choices and Adoption Conference
Ask the Surrogacy Professionals. Resolve New England Fertility Treatment, Donor Choices and Adoption Conference
Moderator: From Contract to Court: Strategies to Help Your Parentage Establishment Withstand Attack in the Courts. American Bar Association Section of Family Law
Donor Egg Info Night in Concord, NH. Resolve New England
Finding a Donor and Gestational Carrier and Legal Issues/Contracts. Resolve New England Connect & Learn Seminar
Teleconference on Third Party Reproduction. Parents Via Egg Donation
What Every Family Law Practitioner Needs to Know About Assisted Reproduction and Same‐Sex Marriages. New Hampshire Association of Justice Family Law Forum
The Intersection of Divorce and Alternative Family Planning. New Hampshire Bar Association Family Law Section Meeting
Legal Issues You MUST Consider when Using Egg Donation, Sperm Donation or Surrogacy. Creating a Family Radio Show
Ask the Donor Conception Professionals. Resolve New England Fertility Treatment, Donor Choices and Adoption Conference
Guest Moderator. The Embryo Donation Network
English
Hungarian (conversational)
J.D. cum laude, Suffolk University Law School (1999)
M.S., Northeastern University (1995)
B.A., Dartmouth College (1993)
New Hampshire
Massachusetts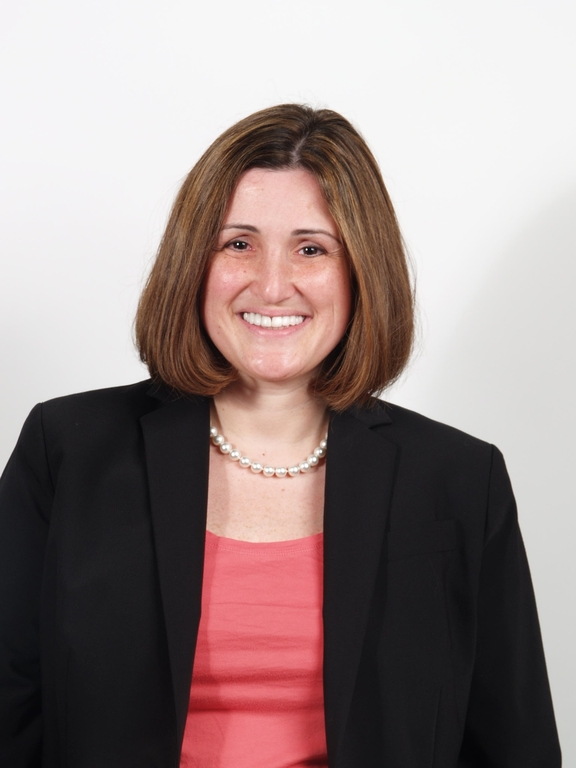 My own experiences with infertility are what led me to found New Hampshire Surrogacy Law, which is the only New Hampshire based law firm that focuses exclusively on fertility law. I'm fortunate that my own journey through six cycles of IVF ended with the birth of my boy/girl twins. I understand what you are going through because I have been there myself. (You can learn more about how I developed my law practice in this article published in the New Hampshire Bar News--Practitioner Profile: Finding a Niche Through Personal Experience).
I work with intended parents, donors, and surrogates to help them navigate the fertility law process. I regularly write and review surrogacy contracts, donor agreements, and parentage orders (called pre-birth orders in some states). I also work with clients who are already parents to make sure the appropriate legal work is in place to protect their families. And I use my background in insurance law to evaluate insurance policies and to help clients file insurance appeals.
While my law practice is based in New Hampshire, I have worked with intended parents and donors from across the United States, as well as with clients from Canada, Europe, and Asia. I have a countrywide and international network of experienced fertility lawyers with whom I work on cases that involve cross-border legal issues.
I'm passionate about improving the laws to protect patient access to fertility treatments. I have collaborated with fertility professionals, law professors, and organizations from around the country to successfully advocate for policy changes on both a state and federal level. I was part of a small group of fertility lawyers selected from throughout the U.S. to serve on a committee tasked with preparing model acts on behalf of the American Bar Association. One of the committee's final products was accepted by the ABA as the gold standard for the regulation of surrogacy agencies.
I am especially honored to have co-authored New Hampshire's surrogacy law which streamlined the surrogacy process and put into place strong protections for both intended parents and surrogates. This law has been used as a model by other states considering improvements to their own surrogacy laws.
I also developed the New Hampshire standard for the issuance of parentage orders ("pre-birth orders"). This standard benefits both intended parents and surrogates by providing consistent and timely court action.
In addition, I co-authored the New Hampshire laws on egg and sperm donation, which provide much-needed clarity for both donors and recipients. I have also led efforts to defeat proposed laws that could have restricted access to in vitro fertilization treatment here in New Hampshire.
I have written extensively about fertility law, with my work being published in the New Hampshire Bar Journal, New Hampshire Bar News, and also by the American Bar Association.
I currently serve on the Board of Directors for RESOLVE New England. I have also held leadership positions with the American Bar Association's Assisted Reproductive Technologies Committee (first New England member appointed to the Executive Council) and the American Society for Reproductive Medicine (Vice Chair of the Legal Professionals Group). And I was invited to join the National LGBT Bar Association's prestigious Family Law Institute.
Before I founded New Hampshire Surrogacy Law, I ran the Insurance Fraud Unit at the New Hampshire Attorney General's Office and I was a prosecuting attorney at the Suffolk County District Attorney's Office in Boston, where I achieved landmark verdicts in complex child and family abuse cases. I'm licensed to practice law in both New Hampshire and Massachusetts.
I look forward to working with you.

Michael Degieux • Of Counsel
American Bar Association's Assisted Reproductive Technologies Committee
American Society for Reproductive Medicine's Legal Professional Group
New England Fertility Society
English
French (conversational)
J.D., University of New Hampshire School of Law (2004)
M.S., Embry-Riddle Aeronautical University (2001)
B.A., University of Maryland (1999)
New Hampshire
USDC, District of New Hampshire